Love trees? But, not having enough time to take care of them? Hire the tree trimming or tree pruning experts to do it for you. Trees are an aesthetic element to your property. It beautifies your home structure and keeps you happy and safe. However, if your trees are weak and need help or are infested by insects, get them removed before they alarm safety rings. Not all trees are the same, each requires special attention and pruned accordingly. This is where tree trimming or Tree Pruning Melbourne specialists will be required to assist. Let's get into detail.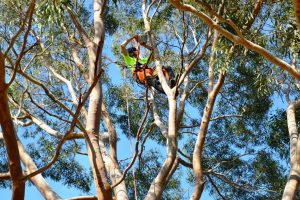 Relief From Structural Damage
Just like us, trees age faster too. If you're noticing a dead branch or a diseased tree and want to get rid of it, call the tree removal experts to remove them. What if a tree falling on your neighbors car or roof structure? What if you're having a storm in your area? You will be facing unwanted consequences and damage. It's best to avoid these safety risks immediately by proactively calling the tree removal Melbourne service
Keeps Your Tree Healthy & Strong
What keeps your tree strong and healthy is its central stem. To keep your tree's central stem healthy and sturdy, hiring a tree pruning service is necessary. The central stem is responsible for the tree's overall structural well-being, growth and health as it matures. And, you need to call upon Hedge trimming Melbourne and pruning services to help you out. They know the type of tree, trimming & pruning it requires and can assist you accordingly.
Induces Growth
If the trees aren't trimmed or pruned for months, the minor shoots may compete for nutrients, making the tree look uneven and unhealthy. Pruning identifies the dominant stems & cuts them accurately to help the minor roots and shoots grow. So all parts of the tree receive the nutrients and minerals equally & grow faster & healthier. Only a tree trimming specialist can do this job better and stimulate their growth.
Improves Aesthetics
Tree trimming and pruning not only improves the safety of your property. It enhances the aesthetics of your property. Tree pruning helps the trees be the same size and shape and offers a clean, elegant and uniform look.
Want to learn more about tree trimming & pruning or like to book a tree trimming service? Call DMS Tree Removal on 0499 862 545 today.