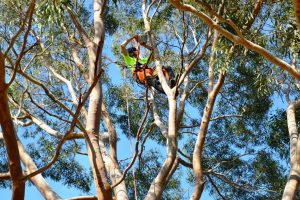 Aging or dead branches can cause harm to property or people, and even compromise the health of your trees. At DMS Tree Company, we encourage property owners to consider tree pruning Melbourne to keep them grow in a health and aesthetically pleasing way. Proper pruning and trimming can also help controlling disease and pest infestation.
No Job Is Too Big Or Small For Us…
From simple trims to complex removals, our experienced team will work with you and give you exactly what you want. We have all the necessary equipment to finish the job without compromising the tree's health or presenting a safety concern. Our seasoned professionals are the best in the industry and will get the job done expertly and safely.
Eccentric Approach…
We often adopt a customised approach depending on the condition, size, location and accessibility of the tree. This gives us precise control over tree pruning whilst minimizing unintended damages to nearby structures.
Our tree trimming & pruning services include:
We will help trimming trees growing too close to your roof, wires or house.
We will also thin out the upper crown to give a pleasing look.
We will also remove dead or dying branches to extend the life of a tree.
We mow to remove low hanging limbs
DMS Tree Company believe that trimming and pruning is the most important part of tree health management. So, if you have any trees in your lawn to be pruned, feel free to call us on 1800 770 273 for a quote!